Who is it for
Learning level
Premise
To engage clients, salespeople have to demonstrate that they know the clients world, and that they are prepared with insights and ideas, to add to what clients already know. Essential Selling Skills covers all these necessary skills.
Description
Buying and purchasing has become a core competency for clients. They evaluate their options against check-lists, and align solutions with their business priorities, and are focused firmly on business outcomes. Clients are interested in reducing risk. They turn to peers and social networks to self-educate, before turning to salespeople.

A core and fun component of Essential Selling Skills are three 'Role Plays'. 1) Making an Appointment, 2) Asking the Correct Questions, and 3) Closing & Handling Objections. For each role play, a delegate will play the role of either a salesperson, customer or observer. The course is divided into the following topics and modules:
Topics and agenda
1. The Changing Face of Sales & Selling

Times have changed. Almost everything that a customer needs to know about solving their daily challenges is just a click away. Sales Teams need to make a adjustment of how they manage their job.

The learning is in three parts, 1) a look at sales during the past decade, 2) understand what changed and, 3) learn what the future of sales might look like and what new skills might be required.

---

2. The Role of a Good Salesperson

Learning Circle

|

45 Minutes

---

3. Understanding a Clients Business

Learning Circle

|

30 Minutes

---

4. The 12 V's of Sales

Learning Circle

|

30 Minutes

---

5. Structuring & Managing a Sales Process

Learning Circle

|

30 Minutes

---

6. FOCUS Questioning

---

7. Selling Solutions Not Products

Learning Circle

|

30 Minutes

---

8. Closing Deals Based on Benefits

---

9. Effective Listening

---

10. Pipelines & Progression

---

11. The Science of Sales

---

12. Similarities Between Sports & Sales

---

13. The Cognitive Sales Team

---

14. Selling to Different Buyers

Learning Circle

|

45 Minutes

---

15. The Right Message, Person, Format & Time

---

16. StoryTelling and StorySelling

---

17. Buyer Motivation & Handling Objections

---

18. Proprietary Sales Tools to Deliver Sales Messages

---
Professionals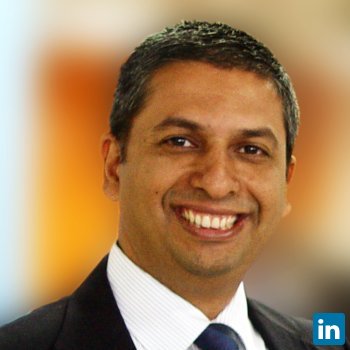 Prashant Jain
CEO, Entrepreneur, Chief Architect Learning Circles
PJ is the Chief Architect of Learning Circles and creator of Wiztango.com a Digital Facilitation Technology Platform for Content Originators. He is an American with a global background as an entrepreneur in technology and education management.

In 2002, he founded and for fourteen years successfully managed an in-residence corporate university for Japanese employees of Hitachi Corp, Toshiba, Fujitsu, Yokogawa, Panasonic and 30 global Japanese corporations. The Singapore-based company achieved $8.9M revenue at its peak and had 1,000 Japanese graduates from 25 global-skill development programs.

In the past 25 years, PJ has had pioneering leadership roles in the digital transformation of multiple industries including Pre-Press (Israeli-based Scitex Corp), Photography (Boston-based Leaf Technologies), Printing (Dutch-based Indigo Corp) and Advertising (Boston-based Engage Technologies)
Mark Stradling
Founder & Managing Director
Mark is a cognitive communication and visual training specialist with over 40 years global knowledge & experience. Before starting his own company, Mark was managing in the corporate world based in Europe and Asia in industries such as Textiles, Media, Publishing and Education.

As a 'revitalised and recovering' dyslexic, Mark often lends his enthusiasm and humour in 'storytelling' his view of the world at functions and seminars entitled 'A Dyslexics View of a Visually Dyslexic World'.

---
Arcanum Asia Pte Ltd
Arcanum are sales, marketing and training partners for the Sales Optimisation Tool, a dynamic methodology and concept that helps measure sales teams against critical key performance indicators, and ties sales team performance with business strategy.