Contextualizing diversity and inclusion for the workplace
No schedules on the calendar
Who is it for
Learning level
Location
145 Lorong Ah Soo #06-145, Hougang, SG, Singapore View Map
Google map
Premise
Diversity can inspire creativity and drive innovation. Recruiting from a diverse pool of candidates can mean a more empowered workforce. To achieve successful collaboration and cooperation at the workplace, have we achieved a high level of understanding about each other? Join our learning circle to celebrate diversity and learn about each other with each other.
Description
Diversity is the range of well known human differences, such as race, ethnicity, gender, gender identity, sexual orientation, age, social class, physical ability or attributes, religious or ethical values system, national origin, and political beliefs. It can also include educational background or even personality such as introverts and extroverts. A diverse and inclusive workforce helps businesses reduce attrition costs whist fostering a more creative and innovative workplace.

Inclusion is a sense of belonging. Inclusion, while closely related, is a separate concept from diversity. SHRM defines inclusion as "the achievement of a work environment in which all individuals are treated fairly and respectfully, have equal access to opportunities and resources, and can contribute fully to the organization's success.
In other words, diversity is the mix and inclusion is getting the mix to work well together. Some of the most diverse and inclusive companies are also the most successful brands in the world – is there a correlation? Treating everyone fairly with true inclusiveness and equality is complex and gaining clarity begins with a sense of awareness and understanding of implicit and explicit biases.

As we enter the workforce developing an understanding about others by better knowing our own thought processes and biases may go a long way in achieving a successful career.

Pedagogy
Learning circles owe its origin to Study Circles from Sweden. Some of the core principles include equality of participants, facilitated learning not training, a collaborative, not competitive environment and balancing knowledge acquisition with social communication. Learning circles are an effective framework to learn with and from each other in a digitally-blended environment.
Pre-requisites
> Bring your laptop to enjoy a uniquely participatory learning experience
Post-learning
> Topics continue post our onsite session
Topics and agenda
1. A warm welcome

Digital On boarding

|

15 Minutes

Get participants on board and do a bit of practice

To achieve a sense of comfort in our digitally-blended learning environment

---

2. Setting the Context

Contextualizing

|

30 Minutes

---

3. Creating Perspectives

4R Active Learning

|

30 Minutes

---

4. Sense of Belonging

4R Active Learning

|

20 Minutes

---

5. Knowing our Inclinations

4R active learning

|

20 Minutes

---

6. Solution-ing

---

7. Review and Reflection

Giving Feedback

|

20 Minutes

---
Professionals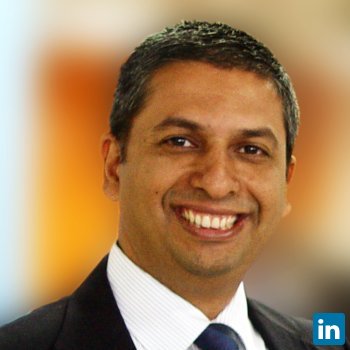 Prashant Jain
CEO, Entrepreneur, Chief Architect Learning Circles
PJ is the Chief Architect of Learning Circles and creator of Wiztango.com a Digital Facilitation Technology Platform for Content Originators. He is an American with a global background as an entrepreneur in technology and education management.

In 2002, he founded and for fourteen years successfully managed an in-residence corporate university for Japanese employees of Hitachi Corp, Toshiba, Fujitsu, Yokogawa, Panasonic and 30 global Japanese corporations. The Singapore-based company achieved $8.9M revenue at its peak and had 1,000 Japanese graduates from 25 global-skill development programs.

In the past 25 years, PJ has had pioneering leadership roles in the digital transformation of multiple industries including Pre-Press (Israeli-based Scitex Corp), Photography (Boston-based Leaf Technologies), Printing (Dutch-based Indigo Corp) and Advertising (Boston-based Engage Technologies)
---
Magmasoft Pte Ltd
We work with a wide gamut of the learning supply chain including Subject Matter Experts (SME), Product Owners, Authors, Publishers, Training Providers, Corporate, Institutes and Schools.

Our growth business model and Learning Circle technology enables SMEs & Content Originators to build a scalable learning model by digitalizing your expertise and then assigning trainers, consultants or managers to facilitate digitally-blended training as a learning circle for employees, professionals or students to contextualize & apply learning, resulting in collective intelligence and ROI.