Digitalizing Training at the Enterprise Learning Circle
No schedules on the calendar
Who is it for
Learning level
Sponsors
Wiztango is a digital platform for Publishers, Authors, Enterprises and other Content Originators to enable learning circles.
Location
145 Lorong Ah Soo #06-145, Hougang, SG, Singapore View Map
Google map
Premise
Economic, demographic, and technological changes are all contributing to the transformation of the workforce and workplace. Are you effectively leveraging digital technology and models to drive this transition at your organization? To get ahead of the curve, empower your people and drive change from the inside out.
Description
As we transition from an industrial age to digital, few of us work the same way now as the previous generation did. Workplaces are having a more diverse workforce demanding increasingly collaborative and flexible work environments. Learning and development can lead this transition.

Bring together key stakeholders to begin your 'change' journey. Get a hands-on experience of flipping traditional training to digitally-facilitated learning. Our intervention combines digital synchronous onsite and digital asynchronous online delivery modes.

After on boarding and completing pre-work, we set out to contextualize your organizational learning challenges and opportunities. And subsequently, research solutions and map out an action plan. The key success factor is in garnering collective intelligence by articulating your opinion and ideating along with your stakeholders.

Learning circles are an effective framework for Digital Organization Development. Learning circles owe its origin to Study Circles from Sweden. Some of the core principles include equality of participants, facilitated learning not training, a collaborative and not competitive environment and balancing knowledge acquisition with social communication.
Key Learnings
To develop a vision for change management

To contextualize solutions based on your organizational learning & development

To hands-on explore digital learning resources and models

To develop basic proficiency in utilizing learning technology & blended delivery

To create a roadmap and action plan
Pre-requisites
1. Bring a laptop or a digital device, preferably with a keyboard
2. Our Face to face session should be a minimum of 60 minutes, although 90 minutes is preferred
3. Ensure sufficient lead time for your stakeholders, we recommend a minimum of 1-2 weeks
Pre-learning
1. Stakeholders on boarding
2. Complete assigned pre-work
Post-learning
1. Complete assigned post-work
2. Implement action plan

Topics and agenda
1. A Warm Welcome

Digital On boarding

|

15 Minutes

Welcome participants on board and do a bit of practice

To achieve a sense of comfort in our digitally envirorment

---

2. Organizational Learning

Contextualizing

|

30 Minutes

---

3. Background

---

4. Solutioning

---

5. Roadmap

---

6. Implementation

---

7. Review & Reflection

---
Professionals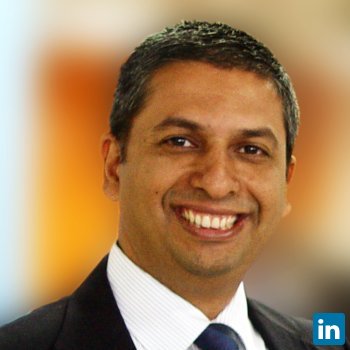 Prashant Jain
CEO, Entrepreneur, Chief Architect Learning Circles
PJ is the Chief Architect of Learning Circles and creator of Wiztango.com a Digital Facilitation Technology Platform for Content Originators. He is an American with a global background as an entrepreneur in technology and education management.

In 2002, he founded and for fourteen years successfully managed an in-residence corporate university for Japanese employees of Hitachi Corp, Toshiba, Fujitsu, Yokogawa, Panasonic and 30 global Japanese corporations. The Singapore-based company achieved $8.9M revenue at its peak and had 1,000 Japanese graduates from 25 global-skill development programs.

In the past 25 years, PJ has had pioneering leadership roles in the digital transformation of multiple industries including Pre-Press (Israeli-based Scitex Corp), Photography (Boston-based Leaf Technologies), Printing (Dutch-based Indigo Corp) and Advertising (Boston-based Engage Technologies)
---
Magmasoft Pte Ltd
We work with a wide gamut of the learning supply chain including Subject Matter Experts (SME), Product Owners, Authors, Publishers, Training Providers, Corporate, Institutes and Schools.

Our growth business model and Learning Circle technology enables SMEs & Content Originators to build a scalable learning model by digitalizing your expertise and then assigning trainers, consultants or managers to facilitate digitally-blended training as a learning circle for employees, professionals or students to contextualize & apply learning, resulting in collective intelligence and ROI.