Feeling Like-30 Again
No schedules on the calendar
Who is it for
Learning level
Sponsors
Wiztango is a digital platform for Publishers, Authors, Enterprises and other Content Originators to facilitate learning circles.
Learning partners
Lifelong Learning Council
The Lifelong Learning Council aims to help people of all ages develop a habit of continual learning for a more purposeful and productive life. We hope to inspire a society that embraces lifelong learning as a way of life.

LearnSG Seed Fund
LearnSG Seed Fund – a $3 million fund set aside for 1 year – aims to grow community-led learning initiatives. We are looking for ideas that:
Build and promote lifelong learning culture
Impart and encourage work and life skills learning
Benefit the community and Singapore

No idea is too big or too small. Get funding for up to 90% of project costs, capped at $50,000 (whichever is lower).

So, get together with your friends, neighbours or community and bring your learning ideas to life.
Location
145 Lorong Ah Soo #06-145, Hougang, SG, Singapore View Map
Google map
Premise
Around age 40 or so, we hit life's proverbial wall. General tiredness, depleted stamina and dropping energy-levels seem to be the norm. Are you feeling it? Do you just accept this as-is or strongly desire change? Step into our digitally-facilitated coaching circle, commit yourself to a 21-day journey and begin to feel re-juiced again.
Description
A few years before I hit the 50-mark, I began realizing a persisting sense of tiredness. My vital signs were all A-OK. Often, I reflected on it and what bugged me was whether this feeling would just never go away; YIKES!! I simply couldn't accept it. I researched and took action for a top-to-bottom re-haul. Now, I am in a much better place, feeling stronger, smarter and healthier than even couple of decades ago.

The choice to do something is clear. We don't need a gym membership or a fad-diet but we achieve it as close to zero-budget as possible. We focus on changes in our daily activities and habits centered around three key areas (1) mind (2) body (3) nutrition. I have done the work and created a road map for you. We also have a great digital system to facilitate the process.

How does it work?

There is no sage on the stage and as such each of us must work to achieve change. In our case, we, generally, means you as part of a group of people, a learning circle or a collective intelligence formed for this shared purpose. As highlighted in the agenda, there is a set process with daily content and activities. The learning experience is digitally-facilitated. As such, we can do it anytime and anywhere; we save time and effort to travel and to meet.

Our daily schedule

Day 1 | We kick-off with a digital-virtual (online) session. If you miss this session, no worries, a video of it is shared. FYI: this is no motivation talk. It is you who must contextualize the challenges and opportunities. My role is only to facilitate. Your goal is to create a strong WHY. Because we do know that success is elusive if the intrinsic motivation is unclear.

Day 2-21 | You research the mind, body and nutrition; share insights and recall relevant stories. Each day sets the stage for you to reflect and apply the learning into your life.

Day 22 | Review and reflection

Join me on this journey back to the future, back to when we were younger but not as smart.
Key Learnings
To build self-discipline and healthy habits

To clarify what is actually making you tired

To bring calmness of the mind

To create strength in the body

To consume the best nutrition
Pre-requisites
> A laptop or a tablet (with a keyboard) is recommended.
> A commitment of 30-45 minutes a day
> Strong desire to make a change
Topics and agenda
1. A warm welcome

Welcome on board and lets familiarize ourselves

To achieve a sense of comfort in our learning environment

---

2. Our Stakeholders

---

3. How it works

An overview of how our learning circle operates

To gain know how

---

4. Principles and Background

---

5. Self-check

Contextualizing

|

30 Minutes

Explore the challenges and reasons

To gain clarity on our why

---

6. Repeating Pattern

4R Active Learning

|

30 Minutes

---

7. Is this Urgent?

4R - Active Learning

|

30 Minutes

---

8. Forty Winks and all is Good

4R Active Learning

|

30 Minutes

---

9. Mind the Gap

4R Active Learning

|

30 Minutes

---

10. One More Tea Spoon Please

4R Active Learning

|

30 Minutes

---

11. What's the Response

4R Active Learning

|

30 Minutes

---

12. Keep Growing

4R Active Learning

|

30 Minutes

---

13. Staying Neutral

4R Active Learning

|

30 Minutes

---

14. A Strange Brew

4R Active Learning

|

30 Minutes

---

15. Like Me Tender

4R Active Learning

|

30 Minutes

---

16. Watch the Clock

4R Active Learning

|

30 Minutes

---

17. Up and Down

4R Active Learning

|

30 Minutes

---

18. Wash up, Hush up and...

4R Active Learning

|

30 Minutes

---

19. Plink, Plunk, Plonk

4R Active Learning

|

30 Minutes

---

20. Love a Pretzel

4R Active Learning

|

30 Minutes

---

21. Raise the Intensity

4R Active Learning

|

30 Minutes

---

22. Review and Reflection

To explore areas for enhancements

To enhance and improve

---
Professionals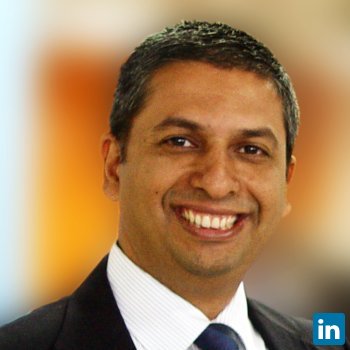 Prashant Jain
CEO, Entrepreneur, Chief Architect Learning Circles
PJ is the Chief Architect of Learning Circles and creator of Wiztango.com a Digital Facilitation Technology Platform for Content Originators. He is an American with a global background as an entrepreneur in technology and education management.

In 2002, he founded and for fourteen years successfully managed an in-residence corporate university for Japanese employees of Hitachi Corp, Toshiba, Fujitsu, Yokogawa, Panasonic and 30 global Japanese corporations. The Singapore-based company achieved $8.9M revenue at its peak and had 1,000 Japanese graduates from 25 global-skill development programs.

In the past 25 years, PJ has had pioneering leadership roles in the digital transformation of multiple industries including Pre-Press (Israeli-based Scitex Corp), Photography (Boston-based Leaf Technologies), Printing (Dutch-based Indigo Corp) and Advertising (Boston-based Engage Technologies)
---
Magmasoft Pte Ltd
We work with a wide gamut of the learning supply chain including Subject Matter Experts (SME), Product Owners, Authors, Publishers, Training Providers, Corporate, Institutes and Schools.

Our growth business model and Learning Circle technology enables SMEs & Content Originators to build a scalable learning model by digitalizing your expertise and then assigning trainers, consultants or managers to facilitate digitally-blended training as a learning circle for employees, professionals or students to contextualize & apply learning, resulting in collective intelligence and ROI.