Adult Educator Entrepreneurs
No schedules on the calendar
Who is it for
Learning level
Certification
Certified Global Talent | ACHIEVER
Demonstrated and achieved validation of capabilities and
+ Successfully completed the program schedule
+ Received a passing or better results in all assessments
+ Contributed towards the learning for peers
+ Collaborated with peers in a global setting
---
Sponsors
Wiztango is a digital platform for Publishers, Authors, Enterprises and other Content Originators to facilitate learning circles.
Location
145 Lorong Ah Soo #06-145, Hougang, SG, Singapore View Map
Google map
Premise
ATD 2016 State of the Industry report stated that instructor-led classroom hours reduced from 63% in 2008 to 49% in 2015 and technology-based learning hours increased from 32% in 2008 to 42% in 2015 (source: ATD Research) Are you leading digital transformation of your training? Learning circles transition us from traditional training to a digital (onsite + online) facilitated learning model.
Description
Our goal is to support you in the digital transformation of your training and learning through a hands-on, practical and entrepreneurial learning journey. Over a period of two weeks, fifteen topics are digitally-facilitated onsite and asynchronous online. Virtual and onsite coaching sessions are scheduled for additional support.

The learning journey is divided into two parts:

- Part I covers digital on boarding, background, mindset, DIY start, creating a learning circle, building digital content, social media marketing, go to market, leveraging, etc.

- Part II is your launch event and it serves as an extension and the desired outcome of Part I whereby you put the acquired skills into actual practice in front of your 'live'.

The key success factor in this entrepreneurial journey is your own intrinsic motivation to productize and go-to market with your digital learning circle. Collectively, let's discover it.

BENEFITS
(1) LEARNING CIRCLES + COMMUNITY-LED LEARNING = SEED FUNDING
- Submit an application for the launch of your learning circle via Singapore Learning Circles for LearnSG seed funding.
- The funding process is further streamlined via the successful completion of this CPD.

(2) LEARNING CIRCLES + LEARN TECH = DIGITAL TRANSFORMATION
- Enjoy 3 months free-trial to create new and/ or learn a variety of topics hosted online using learning technologies & platform
- Leverage Singapore Learning Circles social media presence to market your learning circle

(3) COMMUNITY + COACHING = SUCCESSFUL LAUNCH
- Get access to join scheduled onsite, virtual, digital coaching session
- Get access to an online community of powerful learning circle originators and facilitators
- Gain confidence by co-facilitating and supporting the learning circle launches of your peers

WHAT TO BRING

Bring your laptop or tablet device to enjoy this unique participatory experience.


Key Learnings
To get hands-on experience and develop basic proficiency and competency in three key skills of IAL's Training and Adult Education Professional Competency Model (TAEPCM)

To design, develop and deliver a pedagogical form of blended learning in line with SkillsFuture SG's iN.LEARN2020 initiative

To utilise learning technologies to design, develop and facilitate learning through Learning Circles

To market own Learning Circle in the selected topics of interest via social media, partnering and online marketing channels

To launch your learning circle
Pre-requisites
1. Keen to design, develop and facilitate blended learning
2. Intrinsic motivation to achieve digital transformation
3. Underlying business focus
Post-learning
Part I: 3 hours onsite + 7 days asynchronous online + onsite & virtual coaching (optional)
Part II: Launch of your learning circle

Topics and agenda
1. Digital On boarding

Settling down

|

05 Minutes

---

2. Setting the Context

Reaching our Why

|

30 Minutes

---

3. Mindset

Contextualizing

|

20 Minutes

---

4. Solution-ing

Exploring ideas

|

30 Minutes

---

5. Roadmap

Launch Planning

|

30 Minutes

---

6. Organization Account Setup

Getting started

|

10 Minutes

---

7. Creating a Learning Circle

---

8. Building Digital Content

---

9. Learn SG Seed Funding

---

10. Marketing Preparation

---

11. Partnering

---

12. Technology & tools

Plug and play

|

10 Minutes

---

13. Social Selling

Daily Routine

|

30 Minutes

---

14. Review & Reflection

Giving Feedback

|

15 Minutes

---

15. References

Closing the loop

|

30 Minutes

---
Professionals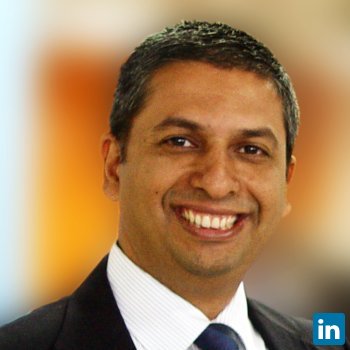 Prashant Jain
CEO, Entrepreneur, Chief Architect Learning Circles
PJ is the Chief Architect of Learning Circles and creator of Wiztango.com a Digital Facilitation Technology Platform for Content Originators. He is an American with a global background as an entrepreneur in technology and education management.

In 2002, he founded and for fourteen years successfully managed an in-residence corporate university for Japanese employees of Hitachi Corp, Toshiba, Fujitsu, Yokogawa, Panasonic and 30 global Japanese corporations. The Singapore-based company achieved $8.9M revenue at its peak and had 1,000 Japanese graduates from 25 global-skill development programs.

In the past 25 years, PJ has had pioneering leadership roles in the digital transformation of multiple industries including Pre-Press (Israeli-based Scitex Corp), Photography (Boston-based Leaf Technologies), Printing (Dutch-based Indigo Corp) and Advertising (Boston-based Engage Technologies)
---
Magmasoft Pte Ltd
We work with a wide gamut of the learning supply chain including Subject Matter Experts (SME), Product Owners, Authors, Publishers, Training Providers, Corporate, Institutes and Schools.

Our growth business model and Learning Circle technology enables SMEs & Content Originators to build a scalable learning model by digitalizing your expertise and then assigning trainers, consultants or managers to facilitate digitally-blended training as a learning circle for employees, professionals or students to contextualize & apply learning, resulting in collective intelligence and ROI.