Blended Learning with Digital Facilitation skills
No schedules on the calendar
Who is it for
Learning level
Sponsors
Magmasoft is the creator of the digital facilitated learning platform Wiztango.
Learning partners
SkillsFuture Singapore
SkillsFuture Singapore (SSG) will drive and coordinate the implementation of the national SkillsFuture movement, promote a culture of lifelong learning and strengthen the ecosystem of quality education and training in Singapore. Through a holistic system of national SkillsFuture initiatives, SSG enables Singaporeans to take charge of their learning journey in their pursuit of skills mastery.
SkillsFuture
SkillsFuture is a national movement that provides opportunities for all Singaporeans to develop to their fullest potential at different stages of their lives. Regardless of your starting point, you can realise your goals and aspirations through a holistic system of education and training.
Nurturing a culture of lifelong learning together with the skills, passion and contributions of every individual will drive Singapore's next phase of development.
Lifelong Learning Institute
Launched in 2013, the Lifelong Learning Institute (LLI) is one of two Continuing Education and Training campuses (CET) by SkillsFuture Singapore. As a vibrant adult-learning campus, LLI serves as a gateway for in-demand skills training and professional upgrading programmes.

LLI supports:

• our workforce in their progression and capability development needs
• employers to address their manpower needs
• CET providers to deliver best-in-class training programmes
Lifelong Learning Council
The Lifelong Learning Council aims to help people of all ages develop a habit of continual learning for a more purposeful and productive life. We hope to inspire a society that embraces lifelong learning as a way of life.
Location
11 Eunos Road, Singapore, Singapore, Singapore View Map
Google map
Direction
Lifelong Learning Institute (LLI) is a 3 minutes walk from Paya Lebar MRT, accessible via the East-West Line (EW8) and Circle Line (CC9).

Circle Line (CC9), Exit B
Upon exiting, walk straight and you will see LLI on your right after passing Paya Lebar Square.

East-West Line (EW8), Exit A
Upon exiting, turn left and walk straight until you reach Paya Lebar Road.

Then, turn right, walk straight and you will see LLI on your right, after passing Paya Lebar Square.

Premise
Lifelong learning begins to happen when an individual learner or a group of learners drive the learning experience. With this as our ultimate aim, Singapore Learning Circles takes the first step for practitioners to initiate the practice of lifelong learning. Subsequently, through the benefits of a digital and blended platform, we prompt learners to do the same.
Description
To create blended (online and offline) learning circles driven by practitioners and learners on various topics enabling and empowering them to initiate the practice of learning leading to the greater contribution to the community and society-at-large. Our goal is to understand the challenges and opportunities for the citizens to adapt and excel in social and community based learning. We get started by reaching out and promoting this concept to various communities.

First inviting practitioners to initiate their learning circle, introducing them to the seed funding and finally nurturing them to achieve success in their efforts.

With a rapid onboarding, practitioners have an opportunity to deploy their expertize and content to serve the community.

Come, join us for an upcoming schedule>>
Key Learnings
To get on board and experience the learner perspective

To discuss and set the context of lifelong learning

To experience account creation

To experience program development and subsequent scheduling

To experience digital facilitation
Pre-requisites
A practitioner with a desire and passion to volunteer and contribute to community based learning. Ready and available to create digital and or blended program. Facilitate and engage learners to promote the practice of lifelong learning.
Topics and agenda
1. Participant onboarding

Covers navigation, settings, mobile access, house rules and other relevant highlights

To help participants hit the ground running and maximize their learning experience and outcome

---

2. Setting the context, why blend?

Digital discussion

|

30 Minutes

---

3. The approach - getting to blended

---

4. Getting started - DIY blending

---

5. Moving ahead - blended journey begins

---
Professionals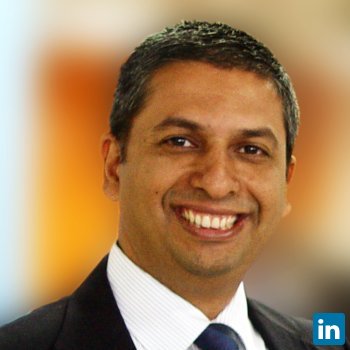 Prashant Jain
CEO, Entrepreneur, Chief Architect Learning Circles
PJ is the Chief Architect of Learning Circles and creator of Wiztango.com a Digital Facilitation Technology Platform for Content Originators. He is an American with a global background as an entrepreneur in technology and education management.

In 2002, he founded and for fourteen years successfully managed an in-residence corporate university for Japanese employees of Hitachi Corp, Toshiba, Fujitsu, Yokogawa, Panasonic and 30 global Japanese corporations. The Singapore-based company achieved $8.9M revenue at its peak and had 1,000 Japanese graduates from 25 global-skill development programs.

In the past 25 years, PJ has had pioneering leadership roles in the digital transformation of multiple industries including Pre-Press (Israeli-based Scitex Corp), Photography (Boston-based Leaf Technologies), Printing (Dutch-based Indigo Corp) and Advertising (Boston-based Engage Technologies)
---
LifeLong Learning Movement
The Lifelong Learning Festival is a celebration of lifelong learning through a day of exciting learning activities including free talks and workshop on personal enrichment, health & wellness and work skills. The festival aims to raise awareness and inspire lifelong learning and make every day a learning day for everyone. The event is catered for all walks of life, be it the young in school or the adults at work to the young at heart.

Whether you are a student, a working adult starting out in your career, a professional in your mid-career, or an experienced worker in your silver years – you can access a wealth of resources to help you attain skills mastery.


Nurturing a culture of lifelong learning together with the skills, passion and contributions of every individual will drive Singapore's next phase of development towards an advanced economy and inclusive society.