The DIGITAL Facilitator
No schedules on the calendar
Who is it for
Learning level
Location
145 Lorong Ah Soo #06-145, Hougang, SG, Singapore View Map
Google map
Premise
Regardless of our training domain, there are three global trends that impact us. Firstly, many people now live a tech-centric, multi-tasking and distracted life style. Secondly, they are immersed in the limitless content that is now available on-demand at no cost. Thirdly, they are constantly, engaged in their social networks.

As training professionals are we ready to take advantage?
Description
Our day-to-day challenges as training professionals are obvious and clear. New customer acquisition is tough but so is retention and expansion. However, if we are lucky enough to be always fully booked, then the issue of availability arises – "do I have to turn down this assignment?"

While meeting these challenges, on the one hand we find ourselves under market pressure to reduce our costs and on the other we desire to increase our revenue for each engagement.

Together, we now have an opportunity to re-engineer the traditional training model for increased business opportunities, profitability and availability.

The digital facilitation revolution is here - sign up and lets get started now!
Key Learnings
To convert your training expertise and content into transaction-ready program portfolio

To get hands-on experience with the tools for creating digital resources & activities

To add digital facilitation skills to your training expertise

To create a learning experience closer to today's lifestyle and mindset

To create learning outcomes which help with marketing & scaling of sales efforts
Pre-requisites
(1) Fully accountable for the profit and loss of your training business
(2) Fully committed to creating the best customer experience
(3) Excited to fully exploit technology
(4) Have own content or interested to create it
Pre-learning
Experience digital on-boarding, accessing an instructional guide for getting started, group discussions on benefits of blended digital and try out a few ice-breaks
Post-learning
Build your very own digital blended program and enjoy group coaching to successfully implement sessions for your community.
Topics and agenda
1. A warm welcome

Lets get on-board for an investment trading experience, account setup, house rules and other relevant highlights

To acclimate to a digital, asynchronous and collaborative learning environment

---

2. Setting the context

Taking the opportunity to know each other and share thoughts related to investments and tradings.

To effectively set the context and clearly state our motivation

---

3. What is Options?

Options is not only found in trading but also in our daily lives. Understand options concept by looking at real life examples.

- Understand options, its application and usage in trading

---

4. Options Variables

Interactive demonstration

|

30 Minutes

Options price depends on the greeks, mainly delta, theta, vega. We shall explore how each greek affects our options.

Understand 3 greeks: delta, theta and vega

---

5. Choosing Underlying Asset

Underlying asset is the driving force for our options. With so many equities available, which should we choose to invest on?

Choosing a suitable underlying asset for options and understand its history and behaviour.

---

6. Risk Reward Analysis on Trading Platform

Prior to initiating a trade, we can understand how much risk is involved. At the same time, we will know the risk to reward ratio using the trading platform.

Hands on experience on trading platform and analyse simple trades

---

7. Simulating Trade Experience and Emotion

Humans make decision based on emotions more than logic. Understand your emotion helps you make sound decision in your trade.

Experience simulated trading and journaling the emotions.

---

8. Investment Plan Guidelines

Design planning

|

20 Minutes

Investment requires guidelines so as to tailor it to our investment comfortability. Having gone through the emotion we have experienced, we can build up a guideline for us to avoid pitfalls.

Plan an investment guidelines stating A. What we want, B. What we don't want.

---

9. Review & Reflection

Two pertinent questions "What did I learn ?" and "what more do I need to know?"

To review, reflect, share, respond, question, contribute, appreciate..

---
Professionals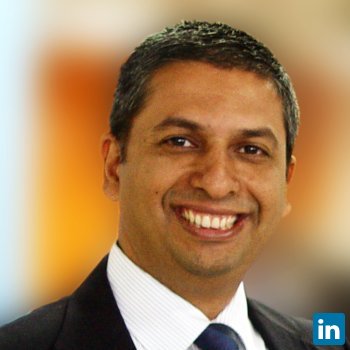 Prashant Jain
CEO, Entrepreneur, Chief Architect Learning Circles
PJ is the Chief Architect of Learning Circles and creator of Wiztango.com a Digital Facilitation Technology Platform for Content Originators. He is an American with a global background as an entrepreneur in technology and education management.

In 2002, he founded and for fourteen years successfully managed an in-residence corporate university for Japanese employees of Hitachi Corp, Toshiba, Fujitsu, Yokogawa, Panasonic and 30 global Japanese corporations. The Singapore-based company achieved $8.9M revenue at its peak and had 1,000 Japanese graduates from 25 global-skill development programs.

In the past 25 years, PJ has had pioneering leadership roles in the digital transformation of multiple industries including Pre-Press (Israeli-based Scitex Corp), Photography (Boston-based Leaf Technologies), Printing (Dutch-based Indigo Corp) and Advertising (Boston-based Engage Technologies)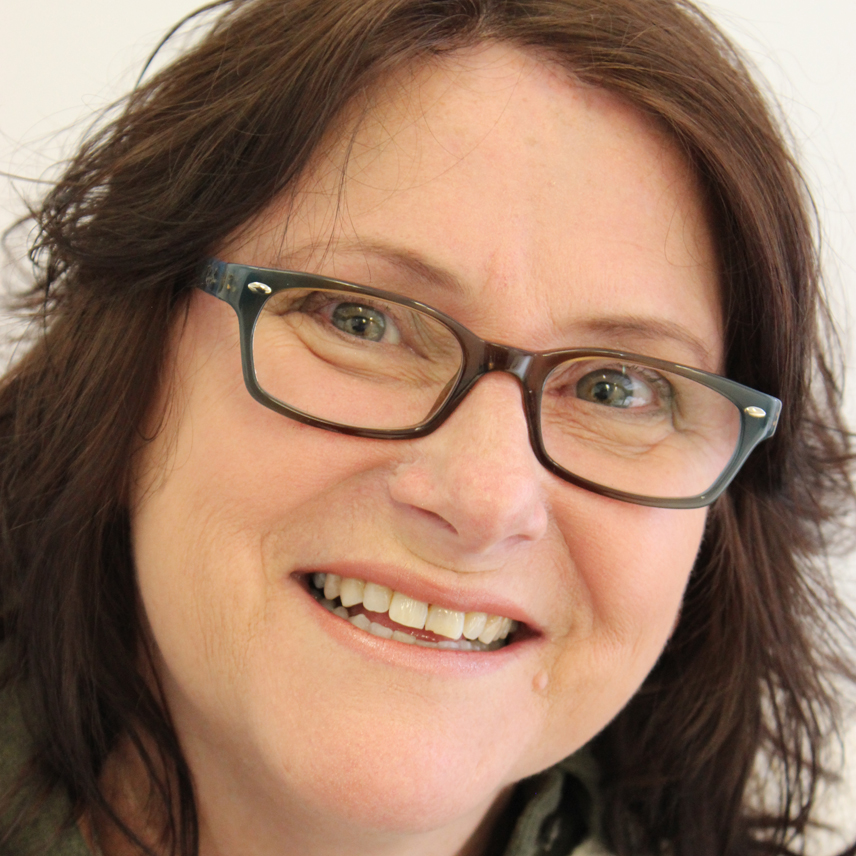 Catriona Ward
Experienced EdTech Consultant, Instructional Designer, Content Developer and Trainer
Catriona is an Australian citizen residing in Singapore with a global background as an Educational Technology Specialist. She has over 25 years experience in education and technology and believes that the future of education relies on an ongoing dialogue between educators/trainers, organisations (educational or corporate), and professionals in the tech world.

Catriona has extensive experience in educational and technical organisations with proven management, leadership, development, facilitation and project management skills. She is recognised for her initiative, integrity, dependability and flexibility in meeting objectives.

Catriona has specialist educational skills as well as extensive experience in the design and delivery of ICT/elearning products and professional development to a wide range of client groups. Her problem-solving skills, attention to detail, understanding of elearning systems and pedagogy, technical knowledge, and strong educational background enables her to develop meaningful, interactive and engaging content and deliver inclusive and responsive training sessions.

With university degrees in Education, eLearning and Psychology and experience in schools, higher education, corporate and government sectors, Catriona is well equipped to help customers use educational technology to deliver training that is of a high educational standard.

Catriona's skills include: Instructional design, learning pedagogy and assessment, curriculum design, content analysis, scripting, storyboarding, educational content and layout, content writing, learning management systems, specialised electronic learning software, virtual classrooms, HTML, SCORM, learning needs analysis, project management.
bp lim
Sales Enablement Consultant helping sales performance improvement
Are you a Senior Business Leader or Owner in Sales or Business Development, Sales Training, Sales Effectiveness, Sales Enablement, Sales Solutions, Learning & Development, HR or Marketing who is involved in your organization's revenue generation strategy?

A recent research by Sales Executive Council showed that the driver that contributed to the greatest customer loyalty was "purchase experience" (53%). Unfortunately, Forrester's online survey pointed out that only 1 in every 7 sales visits usually live up to the expectations of the buying executives. It's more astonishing to find out that 88% of the salespeople are very prepared to talk about their own company and products and only 29% of sales professionals understand about the customer's business and problems.

This has led to a significant decrease of spending to less than 20%. While there is an increase in competition and the global economic climate is very challenging, that poor "purchase experience" resulted in even lower win rate and ultimately created more obstacles for sustainable growth.

Despite these stern statistics, Senior Business Leader or Owner like you can leverage on a systematic sales performance improvement approach to help your team to create a unique "purchase experience" for the customers, increase the win rate and "fast-forward" customers' decision making process.

As the Founder of Sales Blueprint, I've helped thousands of top Executives to significantly accelerate sales and marketing growth through blended learning with sustainable behavioural change.

We have a great passion for sales performance improvement. We also love to empower sales professionals and challenge their thoughts in reaching a "shared understanding" with the clients.

I hope I can be a good resource to you. Scroll down to the "publications" to locate the eBook link to discover the 7 costly mistakes 80% of the sales people make that is costing companies hundreds of thousands of dollars.
---
Magmasoft Pte Ltd
We work with a wide gamut of the learning supply chain including Subject Matter Experts (SME), Product Owners, Authors, Publishers, Training Providers, Corporate, Institutes and Schools.

Our growth business model and Learning Circle technology enables SMEs & Content Originators to build a scalable learning model by digitalizing your expertise and then assigning trainers, consultants or managers to facilitate digitally-blended training as a learning circle for employees, professionals or students to contextualize & apply learning, resulting in collective intelligence and ROI.