The DIGITAL Trainer
No schedules on the calendar
Who is it for
Learning level
Certification
Certified DIGITAL IFC Training Professional
The DIGITAL Trainer certifies the training professional is ready to best exploit their expertize and maximize results in the digital economy.

A Certified Achiever has successfully created, marketed and then delivered a DIGITAL program.
---
Location
105 Everett Street, Arlington, MA, USA View Map
Google map
Premise
It is clear that technology has started to transform both the role of the training professionals and the Instructor-led Training (ILT) delivery model. So, how do we get ahead of this curve and yet achieve enhanced learning experience & outcomes. To best exploit our expertise and enhance revenue potential, how does DIGITAL-ILT impact the overall learning & development life-cycle?
Description
With the advent of MOOCs, are training professionals slowly but surely going the way of the dinosaur. In an Instructor-led Training (ILT) model if it is possible to imagine training 100,000 learners, it may take hundreds if not thousands of training professionals to do so. But, MOOCs are saying that most likely it can be covered by one or a few. The general consensus is that technology always does and will continue to add benefits but the approach and the learning outcomes are important considerations.

Enhancing revenue per engagement, scaling up sales and increasing availability are the some of the many day-to-day challenges faced by training professionals. By digitally transforming the ILT delivery model, we can begin to effectively manage the challenges.

In this Train the Trainer masterclass, we tackle the new and evolved DIGITAL model in a step by step and collaborative approach over the course of two weeks via social discussions and a series of virtual webinars & workshops.

Achieving certification requires successfully creating and delivering your own DIGITAL-ILT program. Of course our facilitators and mentors are there to assist throughout.

At completion, learners have created their own DIGITAL product and have garnered the skills, knowledge and confidence to start leading in the digital economy.
Key Learnings
Converting own expertize into multiple market-ready DIGITAL programs & products

The tools, methodology and tips for creating DIGITAL resources & activities

Transforming your delivery from a traditional ILT into a DIGITAL Instruction-Facilitation-Coaching model

Valuing the learners as your number one asset

Tools and tips for marketing, promoting and scaling your sales efforts
Pre-requisites
Training professionals who want or need to best exploit own expertize into viewable and transact-able programs (products) | create better learning outcomes | increase revenue opportunity per engagement | add scalability to sales efforts | increase availability
Pre-learning
Reading documents, Written assignments, Social discussions, Self-Surveys, Watching videos
Post-learning
Case study development, Social engagement, Self-Surveys, Final project
Topics and agenda
1. Exploiting your expertize in the DIGITAL economy

Despite schedule, budget and many constraints there is no substitute to a face to face ILT session. But, by simply delivering traditional ILT, are training professionals best exploiting own expertise

To understand the need to transform the traditional ILT model and avail the many new opportunities created by doing so

---

2. Building DIGITAL Scalable Assets

Programs, agenda, learners, alumni, stakeholders, resources, activities, learning outcomes are training assets which should could would accrue value as trainings go on. But, does it?

To experience building scalable programs and learning assets

---

3. Delivering DIGITAL-ILTs

Trainings goes on and on… need to deliver a lecture, collect feedback, submit reports, organize activities, take assessment, enhance content and, oh!, what's on my calendar for next week?

By creating scalable digital content, enhance availability and keep the focus on new opportunities

---

4. Marketing your DIGITAL products

Even with the advent of social media, acquiring a customer requires real efforts. But, in the world of marketing, the word of mouth still prevails as the most powerful sales tool

To exploit the power of the network by enabling learners to share their learning outcomes

---

5. Program orientation

A learners guide covering technologies, methodology, activities, output and the starting point.

To prepare for achieving the best learning outcomes

---
Professionals
Deepak Solanki
I am a business transformation specialist for over 25 years, greatly enhanced the distribution channel and market share for various Japanese, Korean, American and Indian organizations, over 4,000 hours of sales & marketing training & facilitating at premier management institutes and for the Japanese employees of global Japanese companies, passionate about instructional design for skills development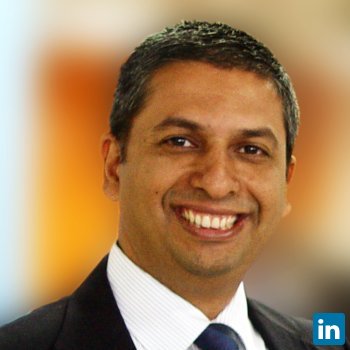 Prashant Jain
CEO, Entrepreneur, Chief Architect Learning Circles
PJ is the Chief Architect of Learning Circles and creator of Wiztango.com a Digital Facilitation Technology Platform for Content Originators. He is an American with a global background as an entrepreneur in technology and education management.

In 2002, he founded and for fourteen years successfully managed an in-residence corporate university for Japanese employees of Hitachi Corp, Toshiba, Fujitsu, Yokogawa, Panasonic and 30 global Japanese corporations. The Singapore-based company achieved $8.9M revenue at its peak and had 1,000 Japanese graduates from 25 global-skill development programs.

In the past 25 years, PJ has had pioneering leadership roles in the digital transformation of multiple industries including Pre-Press (Israeli-based Scitex Corp), Photography (Boston-based Leaf Technologies), Printing (Dutch-based Indigo Corp) and Advertising (Boston-based Engage Technologies)
---
The DIGITAL Learner
In the DIGITAL economy, Training Professionals must get UBERized, not MOOCed.

We are a Boston start-up, inspiring, facilitating and consulting DIGITAL transformations for training professionals, corporate L&D and enterprises.

The traditional Instructor-led Training | ILT model faces constant pressures on delivery, budget and most importantly results. With challenges from eLearning, online, MOOCs and the ever changing learning styles, how does this model evolve to really stay relevant for the next generation of learners?

We are leading the change from the traditional classroom or webinar-based ILT to a DIGITAL Instruction Facilitation Coaching model.

Our first certificate program, The DIGITAL Trainer masterclass empowers trainers, coaches, facilitators, and other training professionals to seamlessly integrate DIGITAL into their own unique delivery model.

Join us to learn, adopt and lead the transformation,